WebODM 0.8.1 is out! Improvements and Task Imports.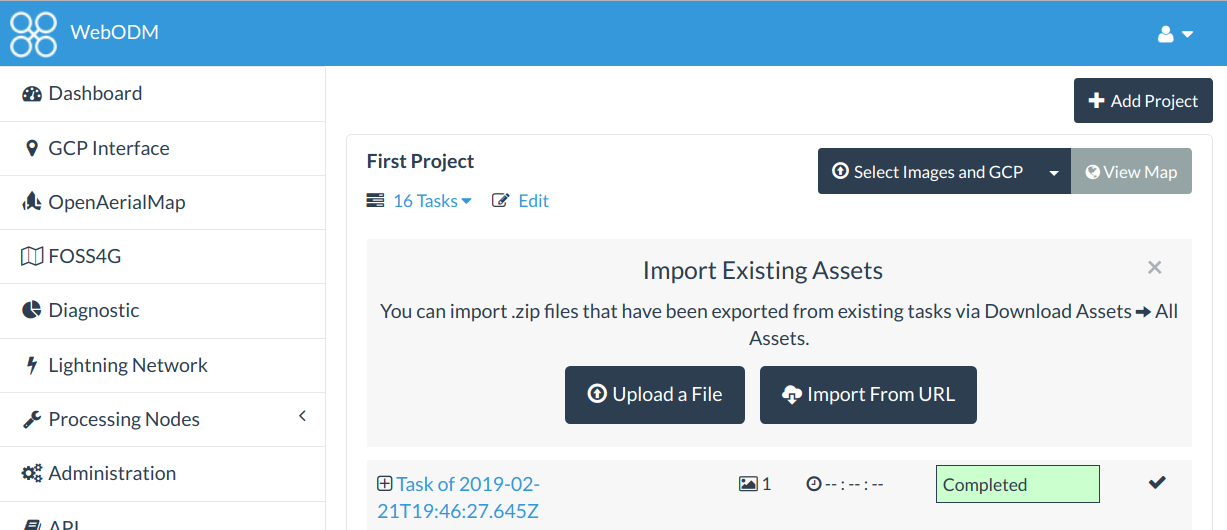 Originally posted on https://www.pierotoffanin.com/2019/02/webodm-0-8-1-is-out-improvements-and-tasks-import/
Today we've released version 0.8.1 of WebODM. It features several improvements including:
Ability to import tasks that have been processed on another WebODM instance (or via webodm.net or NodeODM).
Custom TMS/XYZ basemaps and no basemaps toggle.
Review step prior to processing a dataset, which should reduce mistakes when creating a new task and selecting the wrong node or options.
New UI colors.
Simplified process for starting a development environment (deprecated the devenv.sh script in favor of a –dev flag to be passed to webodm.sh)
Volume measurement bug fix for iframes and public links.
Export volume measurements! This was probably overdue, there was no way to export the geometry / volume calculation results out of WebODM. Now you can!
44